Events
Workshop
-
IFML Workshop on Generative AI
The University of Texas at Austin
Mulva Auditorium | Engineering Education & Research Center (EER)
501 Speedway, Austin, TX 78712
Austin, TX 78712
United States
Event Registration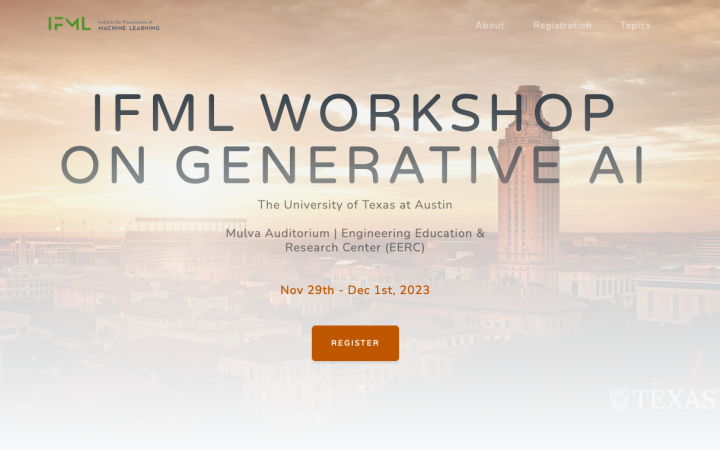 This three-day IFML Workshop offers perspectives on Generative AI from leading researchers across academia and industry. Sessions will cover foundation models, fine-tuning, Large Language Models LLMs), diffusion, computer vision, optimization and related applications.
Foundational Datasets
Foundational, open-source datasets underpin research and development in machine learning and generative AI, providing benchmarks and training data for a wide range of applications, from computer vision to natural language understanding.
Diffusion
Diffusion methods are crucial for advancing generative AI, providing a pathway to create realistic and diverse multi-modal data while addressing training challenges and promoting fine-tuned control over the generated outputs.
Large Language Models
LLMs are essential in generative AI for their capacity to understand, generate, and adapt human language, leading to breakthroughs in a wide range of natural language understanding and generation tasks.
Event Registration